Several years ago I noticed that architects were rushing into design. They were designing without discovering their clients underlying needs. In the end, this was leading to mediocre design. It was leaving clients with solutions that didn't align with their goals. Designs that left the client wondering if their time and investment was well placed.
I have developed a process that takes us through the important step of discovery. We uncover the needs and review the various options that exist with your unique project. We discover items early, so we're not in the position of regret later into the construction process.
There are 5 important stages of a construction project; the programming, schematic design, design development, construction documentation, and construction administration. These 5 stages make up the entire construction process. It's during the programming stage that we undergo this discovery phase. Don't rush this important step of discovery. It will lead to solutions that otherwise would not have been attainable. It can uncover conflicts and resolve them before design even begins. It can save you money and evaluate your situation to determine if what you think is the right approach is the right approach.
My goal is to create architecture that exceeds my clients expectations. Architecture that enhances their lives and evokes emotions. Architecture that tells a story and solves a problem for her users. Our lives are happening in our home. How is your home enhancing your life?
Understanding your needs and wants for the project is much more than determining the amount of bedrooms and bathrooms you will have. It's much more than kitchen islands and stainless steel appliances. All these elements are important, but they don't resolve the underlying goals you have for your space. They alone can't create space that makes a home.
Many homeowners don't ever define their goals for the project. They flip through magazines or scroll through websites picking elements from here and there. This can result in a product that is beautiful in the end, but does it tell a story? Does it connect you to your space? Does it address your struggles and solve those in the most eloquent method?
Don't rush past this stage of design. It will lead to confusion and issues during and after construction. You and your family are investing a lot in discovering a solution that is right for you. Take the time and make the investment into discovering the best solution.
To discover, explore, and develop your needs, I conduct an initial consultation. This is an in-depth review of your needs and an initial study into the options that will be available to us. This is the first necessary step I address with all my projects. A project will not move forward without a thorough review of you and your family's needs and options.
The price of this service continues to increase, as home owners have discovered more and more value from this initial service I provide. Understand that the price of my work is in no way intended to be competitive. What I can promise you is that you will find great value in my process.
Let's get started. Hire Me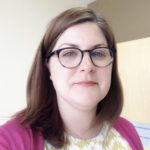 We obviously could not have done any of this with out you. I had "ideas" but no clue really what was possible or how to get it done. We really appreciate everything you did and are loving the house (I'll love it more once I get everything put away!).
Lizzie J.