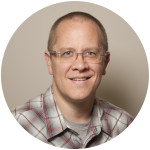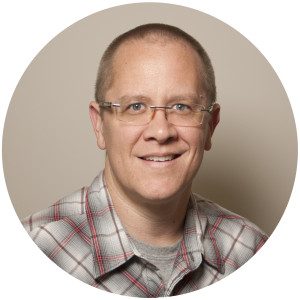 Thank you for reaching out. I appreciate the time you take to complete the form below. I will be in touch soon.
ANSWERS to FREQUENT QUESTIONS
I hesitated when putting these questions on this page. I don't want to appear as if I'm trying to deflect questions or send you to the "website" for answers. I've found many people find the quick comments to these questions helpful and I wanted to provide them to you as well. Please feel free to contact me using the form above with any question you might have.
What do Architects do?
It's hard to understand what a professional might do before working with one. There are many factors that go into a construction project. The Architect's role is to evaluate and anticipate them. We investigate, analyze, and guide you through the entire project. An Architect will begin by determining what your needs and options are. They design solutions to achieve those needs and address your larger goals. The design is then developed into construction drawings. Your Architect will assist in bidding and negotiations with contractors before building. During construction they remain involved to ensure the project is successful.
Do I need to hire an Architect?
If you plan to create space that solves a unique problem, then yes. An Architect can help you realize and understand the full potential of your space or site. They assist in negotiating with the contractor and are your representative during construction. Early investigation with your architect will minimize costly changes during construction.
What is the first step and the process?
The first step in my design process is a client questionnaire. The questions provide me with important information before any work begins. The second step, and most important, is the Needs and Options Review. This is the discovery meeting we have together. Its purpose is to understand your goals for the project and how we can achieve those goals. A design brief is created after this initial meeting. The design brief will outline the process for your project.
How do I get a building or renovation permit?
With today's system, getting a building permit is becoming more and more challenging. There are zoning overlay districts, special use permits, environmental regulations and the list goes on. Each project undergoes a thorough code and zoning evaluation in the early stages. This provides us with a complete understanding of the codes surrounding your particular project. It can alert us early to potential challenges with your site. Your Architect will submit drawings to the required departments and address returned comments. Be sure to allow time for this process within your construction schedule.
How much does it cost to hire an Architect?
It depends on the project. I price project fees on value. How much value am I bringing to the project and what is that value worth to the project as a whole? I like to provide 10x the value. If I charge you $10,000, I better be providing you with $100,000 worth of value.
Is my budget sufficient? What does it cost to build?
Your budget will depend on your project goals. It's based on your standards and quality. Budget also relates to project scale. Getting a grasp on an estimate can be difficult if you're not experienced in estimating. In the initial stages of discovery we take a look at your budget together. I will use my experience on past and present projects to help us determine if your budget is sufficient. We will then test against your budget during each subsequent phase.
Currently in the Atlanta Metro area these numbers can be used as rough estimates:
Renovation Kitchen: $275 / sf
Renovation Bathroom: $175 / sf
New Living Space: $180 / sf
New 2nd Story Living Space: $200 / sf
How do we keep the project on budget?
Once you create your initial budget, it's our job to ensure that you stay within that budget. There will be things that arise that add cost, but with each stage of design we will be refining the budget. Each project is a careful balance of budget, priorities, and needs. I recommend that you maintain a contingency in the budget for the unexpected. We will carry this contingency through the entire design phase. It starts at 10% and narrows down to 3-4% before construction.
Do you have a contractor who can build my project?
I trust several experienced contractors that I have worked with. I also work with new contractors if you already have someone selected.
Don't Architects drive up the cost of a project?
It might appear this way, but that's because you are paying a fee for quality design. The design will result in a more efficient higher quality product in the end. Attention to detailing and correct construction methods extend the life of your project. When you pay for forethought you are also minimizing expensive changes during construction.
What style of architecture do you do?
The best examples of my work are under my portfolio, but each project is unique. Styles change and evolve over time, but solid design principles last forever. I believe in designing buildings that have the ability to evolve with you and your family.
Reachout & ASK YOUR QUESTION
I welcome questions, whether general or specific to your project.